CASE STUDY – AUDIO VISUAL SALES TRAINING MODULES FOR AN INDUSTRIAL GOODS ORGANIZATION – MANUFACTURING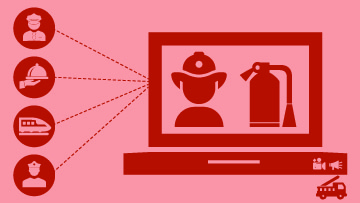 AUDIO-VISUAL SALES TRAINING MODULES FOR AN INDUSTRIAL GOODS ORGANIZATION MANUFACTURING
CLIENT : A LARGE CORPORATE
INDUSTRY : MANUFACTURING
IMPLEMENTATION : ELEARNING (Sales Training)
This organization provided futuristic fire protection equipment based on proprietary German Technology. The sales team served customer base all over India consisting of MNCs and various large government bodies such as Police, Coast Guard, Defense Establishments, Railway, Hotel Chains etc. There was a high churn with long cycle time to onboard a new hire.
Audiovisual product demo was created for the product range. Product demo was divided by Industry segments.The content could be launched from the internet or local laptops. The sales team could use the product demos for internal training and also for showcasing product features and visuals to the customers. It ensured that a standard sales message is passed on to the customer irrespective of whoever did the sales presentation.
The process of sales was standardized throughout the organization. The sales agents got to learn the best practices and this helped them to deal with the clients in a more effective way. The audio visual demos helped the new hires also as they could learn on their own and this saved time and money which was otherwise spent on their classroom trainings.