A LARGE CREDIT CARD COMPANY WISHING TO ENHANCE SALES FORCE EFFECTIVENESS OF THE EMPLOYEES AND CHANNEL PARTNERS-BFSI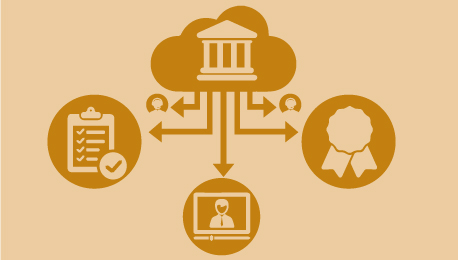 A LARGE CREDIT CARD COMPANY WISHING TO ENHANCE SALES FORCE EFFECTIVENESS OF THE EMPLOYEES AND CHANNEL PARTNERS
CLIENT : A LARGE CORPORATE
INDUSTRY : BFSI
IMPLEMENTATION : LMS
The client company is India's largest credit cards company. It is a joint venture between largest Indian bank and a global leader in financial sector. It offers Indian consumers a wide range of world-class, value-added payment products and services like world-class Credit Cards – Classic Cards, Exclusive Cards, Premium Cards, and Travel Cards. They wanted a system through which all their employees and channel partners (non-employees such as DSA) complete the assigned training and quizzes and get their certificates. The effectiveness of the sales force was dependent on proper product knowledge and the sales skills. The task was challenging as they had branches all over India.
We created online audio visual training courses on all types of credit cards offered by the organization. Various points were highlighted in the training modules, including features, benefits, comparisons etc. for the credit cards. All the employees and agents involved in sales process were assigned these online courses through a cloud based Learning Management System (LMS). The Learning Management System helped the customer in assigning courses and tracking the progress of assessments and course completion. Courses were assigned according to the channels, branches, zones and regions. Evaluation of each employee was done for their performance in each module. Moreover we provided the e-learning modules in various languages such as in Hindi, Tamil, Bengali etc.
These modules became a cost-effective alternative for classroom training. The dependence on the trainers went down significantly and the same number of trainers was able to reach a very large number of trainees in far out areas of the country. As the training modules supported multilingual functionality, the courses helped the salesforce to understand the content easily and later apply the knowledge while interacting with the customers.