Welcome To Stratbeans Home of World's Best Learning Management System and E-Learning Services
Stratbeans Elearning Services and L&D Products. A successful online learning program needs an intuitive online platform and interactive video based content for learners. At Stratbeans we have Elearning Services, Learning Management System, and SAAS applications like Bytecasting administrative tools including MIS for training managers to track and manage learner's progress.
Read More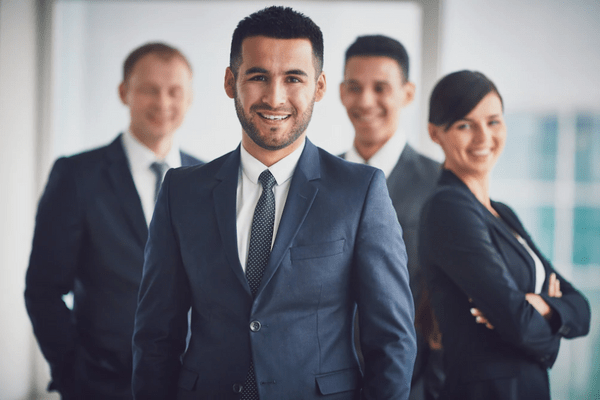 Testimonials
Satisfied Users
Aditya Birla Payment Bank
Scaled up implementation of Learning Management Portal was done with limited manpower available at the bank using the, smart usage of AI
Mr. Rishu Mehra
LeapLearner
Teaching a bunch of strangers a new software is always a tough ask, more so if its online where you don't get to see one another.
Rohit Dang not only took us through the features with ease , but also patiently responded to our queries. He was able to ' articulate' himself in a manner that was clear , and crisp , thus giving us a '360' degree view of the tool. The overall learning experience through Stratbeans (Rohit the trainer and Sachin Sharma the interface) has been awesome.
I plan to use Articulate 360 in developing learning modules for my students as well as interactive L&D offerings for my clients in the private and social sectors.
Sujoy Basu
Xilinx
Converting our training content in PowerPoints to eLearning was a daunting task for us. Although we got started we didn't know the best practices in creating eLearning material. Stratbeans did everything – with almost no time or effort for me! The best part was that I could completely trust their team to deliver top quality eLearning content and meet our deadlines. We launched our eLearning portal on schedule and we've met our target number of registrations for the first half which has been pretty remarkable – but I'd always like to see more!
Ashok Dayalan
iDD Research Solutions INC.
Having undergone Articulate Training, I realized the unlimited potential I now have of creating very interactive Training modules, with the possibility to create and mould content in any way that I wish to. Rohit is an excellent Trainer, who made sure to respond very patiently to all our queries, no matter how naive they were. This helped us to grasp the complexities easily, making us feel more confident of our ability to apply the learnings.
Shilpa Agarwal
Home Credit
1. Along with imparting training, managing learning is also one of the significant activities for a Training team. A digital platform takes this learning management activity to next level and that is what our new Stratbeans LMS which we call it as ilearn has done for us. Especially during the WFH situation, iLearn has come to Home Credit as an evolutionary investments that has helped us impart many trainings effectively. It has helped us organize the learning and reduce the time needed to create courses and cascade them to our employees.
2. We are glad that we made the decision to use Stratbeans LMS, our workforce is geographically diversified and availability of a reliable learning platform helped us to engage & train our workforce in such uncertain times. It has helped us to equip our team with right knowledge when we re-start business as usual.
3. During this crisis situation we have been able to impart knowledge to all our employees located in different cities and countries and were able to make them aware about the current situations through the support of the LMS. Stratbeans team has stood by us and helped us with day to day activities and resolved the smallest of the queries with professionalism and patience, because of which we are able to reach out to our entire employee data base of 18000+
Neha Baliwal
About Us
Stratbeans is a boutique consulting company which guides organisations with useful tips and tricks when they are exploring the idea of interactive online training and testing.
Also we offer trial and licenses for many useful products and services which make online learning and reality.
Over 150 large corporates and educational institutions use ATUM Learning
More than 98,000 organisation globally use Articulate 360 for creating interactive video based training material and product demos. Management System (LMS) as online training portal for assessment, certification and video based teaching.